Read more about our story and how we became what we are.
Overview
10 years and thousands of customers
Around ten years ago we started as a small team with the idea to assist customisations of Mercedes-Benz cars. We started to offer and assist basic retrofits such as exchanging body parts or helping our customers to achieve a more desired look of their vehicle. Ever since our knowledge increased and the offered retrofits got more and more complicated. Our frequent communication with professional workshops and our clients worldwide helped us to overcome many obstacles of this niche and we have constantly increased our knowledge and professionalism. We learnt how to deal with the huge amount of different spare parts (millions of different part numbers are accessible) - understanding that spare parts are very difficult goods to handle especially when it comes to automatisation. We have used every opportunity to enhance our competencies and have constantly increased our service qualities. And we look forward to achieve higher levels to become even better.

Since their first days Mercedes-Benz has provided premium vehicles that are a status symbol for every person who used to own one. Nowadays there are over 35 different models all available in absolutely different configurations - from painting to every single stitch. This was the point where our interest in retrofitting and customizing appeared.
History
Professionalism
Things we do
Our customers love their cars and we love quality. Due to our affinity towards aesthetic design we isolated our products range to only reliable and original parts. Our main projection is always a perfect fitment, quality control and guaranteed satisfaction - thus we offer only 100% genuine goods. To serve all the different needs of our customers we have globally divided our products in basic categories: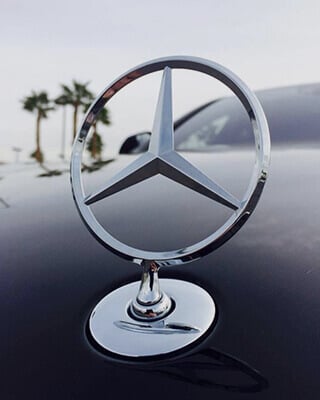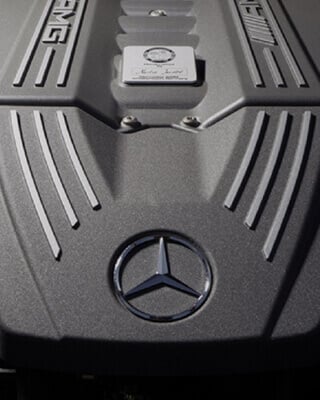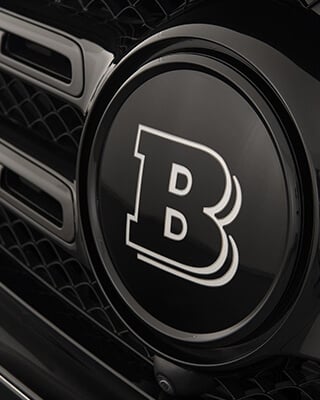 By working with such great brands the quality of each part is already implied since every part runs through several steps of quality control by its manufacturer. Genuine products also provide us the ability to retrofit many non-existent features to Mercedes-Benz cars - from simple body parts to more complex retrofits such as premium sound systems.
Certainly further brands will be provided but only if they match our general requirements. In the end it is the customer's satisfaction that matters independent of the brand's name.
Availability
What we stand for
Understanding all the difficulties and constraints of the market we have an enthusiastic approach to make our clients fully satisfied. This cannot only be achieved by providing premium products yet highly depends on the customer service. Our general philosophy can be defined step by step with the following bullet points:
01
Accessibility
Our search system will make spare parts accessible to everyone. We constantly maintain and update our catalogue, thus we look forward to provide all needed up-to-date information about every spare part including images, prices and other details.
02
Quality
All our parts will be 100% genuine and therefore of known origin. There will be no doubts regarding the quality.
03
Service
We provide and maintain a web application that we built as user-friendly as possible. Every customer will be able to understand and use our platform to purchase any retrofit kit or a single part.
04
Philosophy
Giving the opportunity to contact us from everywhere and anytime we can accompany our clients during the complete procedure of any purchase and assist with our skillful team.